In this article, we're going to compare gym membership fees amongst a few different gyms. I've chosen some of the best body transformation gyms for comparison.
Finding the best gym membership that meets your needs can seem daunting. Obviously, the gym membership fees are a major factor since you can't go workout if you can't afford the membership. In addition, the membership fees shouldn't add undue stress to your life. Increased stress levels are a contributing factor leading to decreased fat burning while dieting and exercising. So, we don't want to contribute to that, right?
At a minimum you need a gym that has the proper fitness equipment you need to get your prescribed workouts done. Thankfully, one advantage of most commercial gyms is that they offer a wide variety of workout and general exercise equipment that'll most likely fit your needs. Of course, your trainer or health coach will have the flexibility to design a program that can match the equipment you have available.
A lot of gyms offer a free pass for a day or a week to let you come try out their facility. I highly recommend this since you'll wanna make sure you vibe with the culture there. I've moved to more expensive gyms just for that reason. If you're working out with like-minded people it can actually create a synergy where everyone benefits. Plus, it's no fun working out with a bunch of rude assholes.
I've picked some of the best gyms for body transformation goals. If you don't have one of these gym franchises in your area, then don't sweat it (pun intended???? ). This will still give you some good info about gyms in general, and it'll show you what the average gym membership costs.
Great Gym Membership For Beginners – Crunch Fitness
Crunch Fitness is a great gym for beginners due to the fact that if offers a wide variety of equipment, classes, personal training, and other nice "perks" such as massage services.
Here's a list of everything you can access at these gyms:
Cardio, Weights & Machines
Locker Rooms with Showers
Online Nutrition
Circuit Training
Live Online Workouts
Group Fitness Classes
Tanning
HydroMassage
HIIT-Zone Cardio Group Fitness (similar to Orange Theory)

While this type of interval training is not for the beginners, it offers a lot of variety to keep you engaged while burning fat.

Personal Training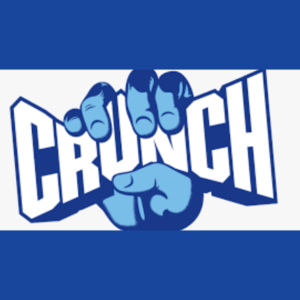 Another reason this makes a good gym for beginners is the low cost. You can get a base membership which will give you access to all the weights, machines, and cardio – which is really all you need to transform your body – for only $10 a month. That's about as cheap as it gets for access to a full gym.
To get access to all of the amenities I listed above, the cost moves up to $30 a month. One nice thing here to mention is they have a ZERO-dollar enrollment fee.
Base Membership: $10 a month
Tier 2 Membership: (Peak): $22 a month – all amenities, 1 location
Tier 3 Membership: (Peak Performance: $30 a month – all amenities, access to all gyms nationally)
Getting access to a full gym with many amenities for $10 a month is a pretty good deal.
LA Fitness – Gym Membership Fees & Features
LA fitness is a large gym membership franchise with locations across the nation. These gyms are great for beginners all the way through advanced fitness enthusiasts. They offer a wide variety of exercise equipment and other amenities. They are also reasonably priced, and they offer daycare for your kids.
LA Fitness Membership Amenities Included:
Cardio Equipment, Machines & Free Weights
Circuit Training
Group Fitness Workouts
Spin Cycling room and classes
Lap Pool
Racquetball Courts & Leagues
Basketball Court
Child Care Services
Personal Training Services
Fitness App
Locker Room & Shower
Saunas & Steam Rooms
LA fitness is in the mid-price range. They offer a couple of options to join.
LA Fitness Gym Membership Fees:
$99 initiation fee and $34.99 per month gym membership option
Zero dollar initiation fee and $44.99 per month gym membership option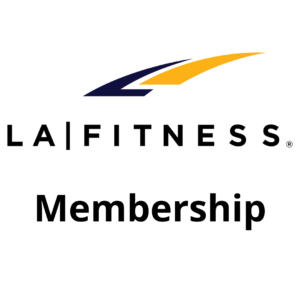 One other thing to note about LA fitness is that you will find a wide variety of people working out here. You have every level from beginner through advanced. Sometimes the size of the gym and the number of people working out can be intimidating for beginners. However, it is a great overall gym, and you can progress from beginner through advanced here. It really has everything you'll need.
One thing to note, is that it only has limited functional fitness equipment. I actually had a membership at this gym for a long time and ended up moving gyms due to the fact that I needed some rehabilitation type equipment the LA fitness didn't offer.
Planet Fitness Is Another Beginner Workout Option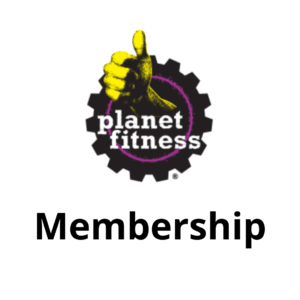 Planet fitness is similar to crunch fitness do you to the fact that both of these germs cater to beginners. However, I think that crunch fitness is a far superior gym to planet fitness. Their pricing is similar, and they offer a lot more value for your investment.
All that aside, Planet Fitness is still a really great option for beginners who may be intimidated by a larger clubs like LA fitness. Planet fitness is really not good at all if you are an intermediate or advanced gym user. They only have limited resistance training equipment and cardio machines. Planet fitness does not have any free weights and their gym culture shies away from the use of excessive noise or actually looking like you're putting in some effort.
Here are the Planet Fitness amenities offered:
Cardio Machines
Limited Strength Training Machines & Limited Sets of Dumbbells (50lbs max)
Tanning
HydroMassage
Massage Chairs
Locker Room & Showers
Personal Training Services Included With Membership – Limited Service
Planet Fitness Gym Membership Fees:
Classic – $10 per month gym membership. $39 sign-up fee, and then $39 annually, so the monthly fee is actually $13.25 if you factor that additional annual fee.
PF Black Card Membership – $24.99 per month gym membership. $1 sign-up fee and $39 annual fee.
Anytime Fitness Gym Membership Offers Some Different Options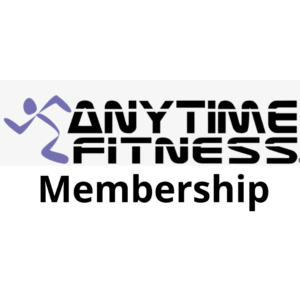 Anytime fitness is another national gym franchise. However, they offer us smaller Jim setting the most traditional large franchise gyms. Often times there are very few people working out there. Anytime fitness caters two people who have different work schedules, like to work out at our hours.
These gyms are open 24 hours per day. You get a key Farb so that you can get access to the gym whenever you want. It works out really nice for people who do shift work or graveyard shift or something like that. It does have a great variety of equipment. However the number of machines and benches etc. Is limited in comparison to a place like LA fitness. Anytime fitness does offer more variety of equipment and a lot more functional training equipment then LA fitness does though.
Anytime Fitness Amenities Offered:
Cardio machines
Strength Training Machines
Free Weights & Dumbbells
Power Lifting Bumper Weights and Accessories
Functional Training & Plyometric Training Equipment
TRX Training Equipment
Personal Training Services
Fitness App With Workouts
Access any gym location U.S., Cayman islands, Canada, Australia
Private Bathrooms & Showers

Anytime Fitness Gym Membership Fees:
There is zero initial start-up fees at Anytime Fitness.
They offer 3 pricing options:
24-month Plan: $38 per month. Payments charged at $18.99 bi-weekly
12-month Plan: $42 per month. Payments charged at $20.99 bi-weekly
6-month Plan: $294 paid in full at time of joining ($49/month).
Based off their pricing structure, they are looking for people to show a commitment when joining. Their gym offers a more intimate atmosphere due to the smaller size. I personally go to this gym as I enjoy the variety of equipment and the fact that I can go any time of day. Plus, you have access the any of their locations making it nice for travel.
Anytime Fitness offers some unique features, and it is not the cheapest gym. I would classify it as a cross between a regular traditional gym, and a boutique gym – aka CrossFit, OrangeTheory, of F45.
Conclusion:  
We just covered some membership costs I have a few of the most popular gyms that can be found all over the United States. I gave you a cost comparison for the gym membership fees as well as a run down on each gym's offered amenities so you can compare the cost to what value you're getting for your membership. Most gyms out there offer a personal training services, and I always advocate having a mentor and coach when you're trying to reach any of your fitness goals.
Any of these gyms would be suitable for a beginner. And just about all gyms out there offer a free trial membership to come work out and check out the facility. I highly recommend doing this so you can get a feel for the culture of the gym and see if it's the right fit for you.
I hope this article give you some insight when choosing your next gym. And, if you're just getting started on your fitness journey, I wish you the best.
If there's anything I can do to help out in anyway, please just leave me a comment and we can connect and chat further.